Teaching what we do is the goal in collaborating with the University of North Carolina Graduate School of Social Work. The School has chosen Children's Cancer Partners (CCP) as an internship site, assigning one of its Master of Social Work (MSW) candidates for fieldwork experience alongside their classroom studies. Students are supervised while at CCP by one of our MSW Family Advocates. They provide a variety of family outreach and support assistance while experiencing CCP's unique mission. "Patient support is a rewarding application of social work skills," noted CCP Director of Family Programs, Shannon Brown, MSW, LICSW, "and we offer one of the most comprehensive fieldwork experiences, encompassing hospital, community and family experience." As CCP's largest referral source, the UNC Children's Hospital already was an admired partner; having the University's nationally ranked School of Social Work as a partner makes this a very distinctive collaboration.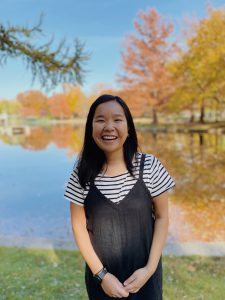 Maddy Van Husen is a MSW candidate with the UNC Graduate School of Social Work, who is gaining field experience at Children's Cancer Partners. Maddy is originally from Syracuse, New York. She attended Boston College where she received her undergraduate degree in International Studies while focusing on Global Health and Arabic. Maddy is currently a dual degree student at the University of North Carolina Chapel Hill School of Social Work and Gillings School of Global Public Health. She's interested in working with children and families experiencing trauma due to conflict and natural disasters. Her favorite thing about CCP so far has been getting to know the families, especially when parents talk about how special their kids are! In her free time, Maddy loves backpacking, drawing, and reading. 
View our 2023 Outlook Report for more collaborations – click HERE!!
---