Beau Bourquin has partnered with Children's Cancer Partners by joining our Development Committee in March of 2022.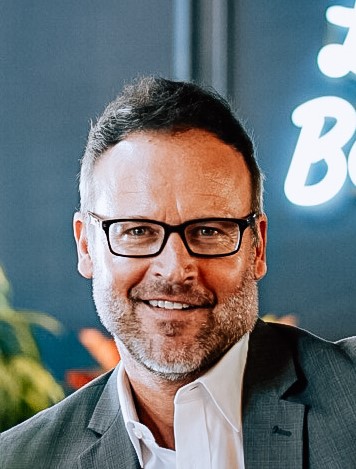 Beau was born in Cleveland Ohio and graduated from Kent State University, earning a B.S. Degree in Business Marketing & minor in Global Communications.  Beau loves his Buckeye state, but now calls Raleigh, NC home, where Beau is the founder and owner of his own residential real estate company, The Beau Group. Prior to real estate, Beau worked as a fashion model for a number of fashion modeling agencies and designers all over the world including Ford NYC, Armani, Elite Paris, Prada, Click LA, Versace, Beatrice Milan and more. While modeling all over the world, Beau discovered how unorganized and unprotected his fellow models were as a result of no services to assist them while traveling the world and wanted to help. Beau created a global fashion modeling service company that offered critical services to fashion models while traveling the world to assure their health, safety and happiness. These services included lodging, travel, insurance, entertainment, financial options and more.   
In his spare time, Beau enjoys spending time with his two daughters and traveling up and down the east coast for their volleyball and cheer tournaments. When not traveling, Beau enjoys working out at his club, attending his local church, cooking & grilling out, watching sports, going to the lake, beach and mountains, mountain biking, golf, skiing around the world, tennis, basketball and spending time with his black lab named, Buddy.
Beau on why he joined our Development Committee
"I am a blessed man and thank my parents for teaching me to appreciate life, choose happiness and help others enjoy life. I have spent my life volunteering for children's foundations and organizations and when given the opportunity I was responsible for assisting in organizing a fashion runway show in NYC. We contacted the top fashion designers in the world and asked them to create Sesame Street themed clothing to be worn on the runway to then be auctioned off to raise awareness and money for the children's hospital in NYC. We held the runway show early in the evening so children from the hospital could attend and see the show and meet their favorite characters from Sesame Street who were in attendance. The night was a huge success! After I got into the cab to go home, I broke down and cried with happiness after reflecting on seeing the children's faces that lit up the night with happiness. It was wonderful to see them enjoying a night away from the hospital and health struggles! From that moment forward, I have and will dedicate my time to children and their families in need.
I believe God brings people into our lives at certain times for certain reasons. I am thankful God brought Dania Beck, Children's Cancer Partners Director of Philanthropy, and I together as friends. After Dania shared more about what she does and Children's Cancer Partners and its mission, I was hooked and wanted to be involved! I told Dania, please let me know what I can do and when to assist her, Children's Cancer Partners, her team and all children and families who are battling cancer! Me and my global resources are here to help in any way we can…Let's roll!"
---