Retinoblastoma Awareness Week is May 10, 2021 until May 16, 2021. Children's Cancer Partners of the Carolinas supports 40 children on their cancer journey battling Retinoblastoma. Here is a story from one of our families.
Words from Alisha Trent about her daughter Zuna and their journey:
When our daughter was diagnosed with retinoblastoma in October of 2019 at just 9 weeks old, we were devastated and overwhelmed with all the uncertainty that was to come. Nobody is ever prepared to hear the news that their child has cancer but we knew we were ready to fight and needed a good team behind us. Blake and the Children's Cancer Partners team reached out to our family within the first week with household goods and let us know that we are not alone and they were here to help us. CCP helps offset some of the costs associated with travel and staying close to the hospital for treatment we couldn't do it without their help. Our daughter completed her treatment in March 2020 and goes to Duke every 6 weeks for exams under anesthesia, a treatment specifically for retinoblastoma patients. We are forever thankful for all they do for our little warrior and our family!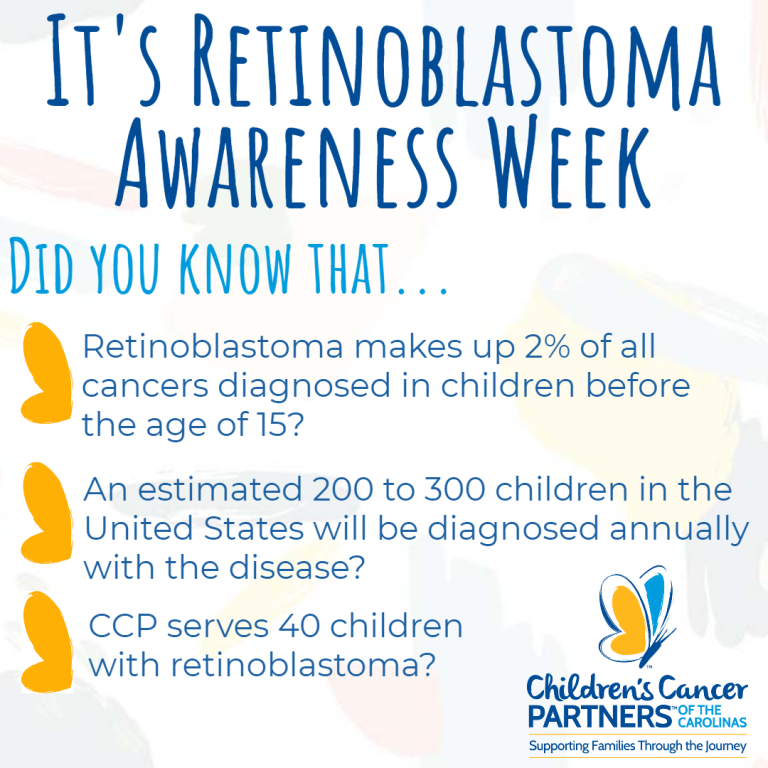 ---