Oakbrook Preparatory senior, Clay Patterson, organized a Kidz in Lids day on February 25, 2021 for his Senior Project, which raised nearly $1,000. For Clay, it was more than just a day he could wear at to school. Children's Cancer Partners of the Carolinas (CCP) has partnered with Clay and his family since 2019 when he was diagnosed with Acute Myeloid Leukemia (AML). Giving back to CCP was important to Clay.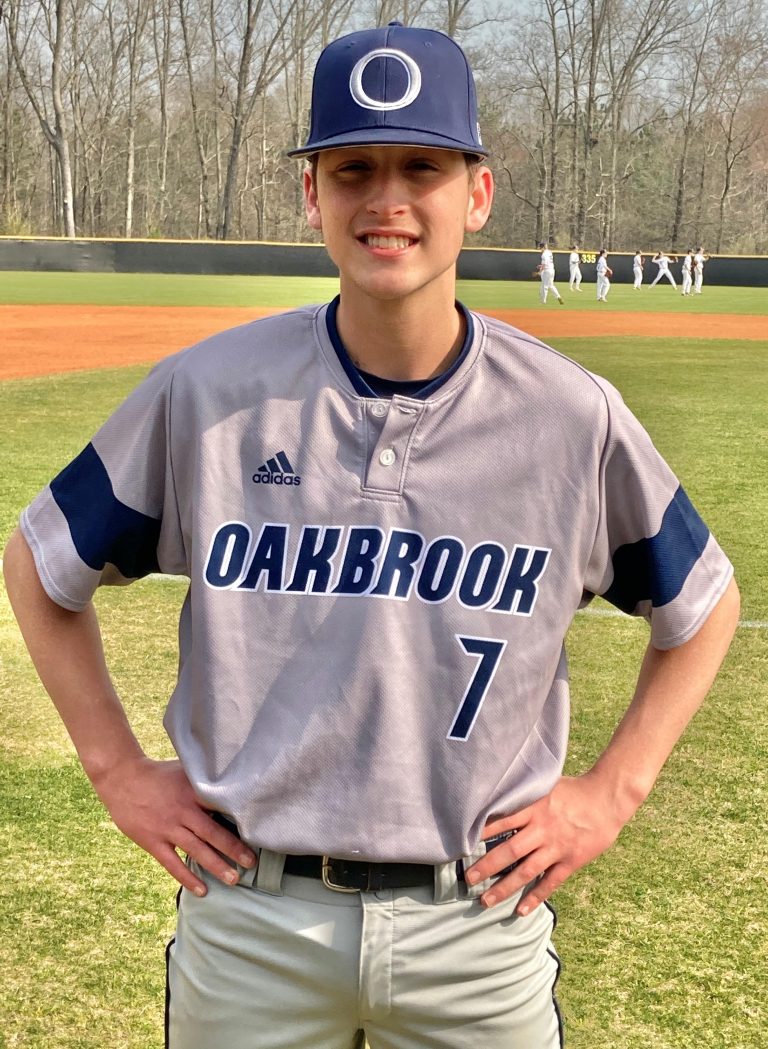 I chose to give back to Children's Cancer Partners of the Carolinas because I know how hard a pediatric cancer diagnosis can be on a family both emotionally and financially. I felt like I had the best support staff in the world to battle cancer and it was still the hardest challenge I have ever faced. Families who are battling cancer need an organization who can support them emotionally and also help them with extra expenses along the way. Children's Cancer Partners of the Carolinas does this right here in the Upstate and needs our support in defeating cancer.

Clay Patterson, Oakbrook Preparatory Senior and CCP Superhero
Clay's Story
Contributing author: Beth Patterson, Clay's mom
In July 2019, Clay began to feel like he didn't have any energy.  It was the summer before his Junior year and he was playing multiple sports and working as a lifeguard. We thought he was probably overdoing it.  However, over the course of a week he began to have symptoms that he had never experienced before. During varsity basketball practice, he found himself needing to sit down for breaks. He felt like his heart was racing after a normal walk up the stairs.  He complained of being lightheaded and short of breath. Finally, one afternoon at swim practice Clay felt like he was swimming in slow motion, being passed by other teammates during warmups. Recognizing that something was not right, his coach pulled him out of the pool for the rest of practice. This was not typical for Clay and we had a gut feeling that something was seriously wrong.
The following morning we saw our pediatrician. After drawing labs and examining Clay, she sent us immediately to the pediatric hematology/oncology floor at Greenville Hospital. The next day Clay was diagnosed with Acute Myeloid Leukemia (AML). Over the next four months Clay received three rounds of chemotherapy treatment, all in-patient at GHS. We also learned that his AML had a genetic variation that put him at high risk. Our Oncologist told us that he would need a bone marrow transplant.
In November 2019 Clay received a haploidentical PBSC transplant at MUSC, using Mom as the donor. His course was complicated but his faith, strength and determination helped him through. Clay was so excited to be able to return to school in the Fall for his Senior year. He bounced right back in, competing on the swim team and being elected Student Body President. In November 2020, Clay's one-year post transplant bone marrow tests showed that he is over 99.5% donor and negative for any residual disease. This fall he plans to attend USC-Honors College.
Clay's Legacy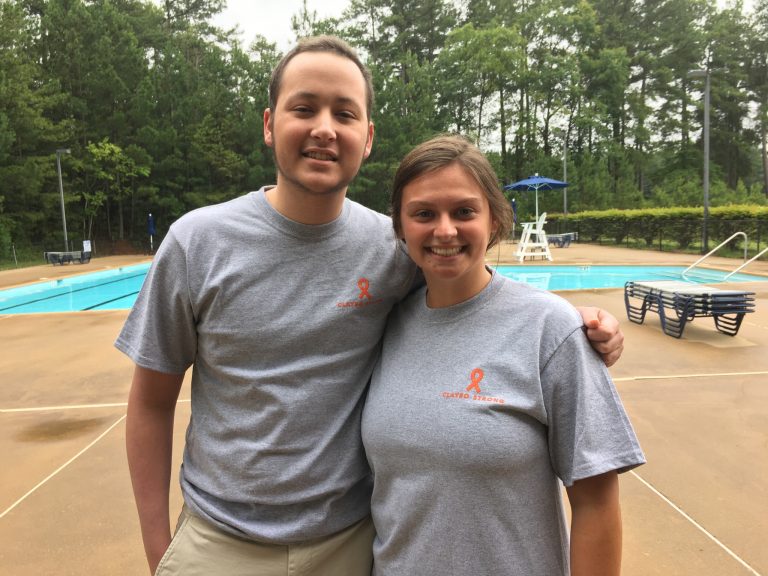 This was Oakbrook's second Kidz in Lids day. Last spring Oakbrook senior, Sophie, selected Kidz in Lids as her Senior Project as well. Sophie was inspired by Clay, one of her dear friends, when she selected Kidz in Lids to support CCP.
If you would like to give in Clay's honor, click here.
Kidz in Lids is a simple fundraiser where caring Kidz bring $1 to wear their favorite hat to school. If you're interested in hosting a Kidz in Lids day at your school or your child or grandchild's school, contact Kate Morrow at [email protected]
---