Superhero Sprint
An estimated 3.1 miles of 20 obstacles to determine "Carolina's Fittest".
Join us on August 1, 2021 for the Superhero Sprint Spartan Race!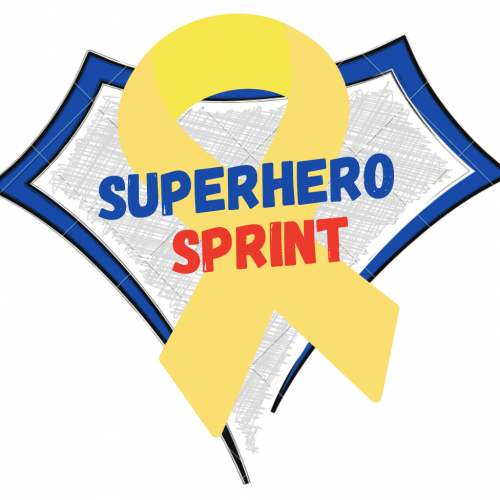 Superhero Sprint is a 5 km, 20 obstacle race that will change your life. This is a signature race type, a fast-paced adventure through rugged terrain built for new and returning racers alike. It's the perfect gateway into the world of Spartan. Superhero Sprint is a Spartan Trifecta eligible event.
Sprint location: Tryon International Equestrian Center | 4066 Pea Ridge Road, Mill Spring, NC 28756
How to register
Visit Spartan Race Inc.
Select morning or afternoon heat. Prices with vary.
Use Promo Code: SGXRACE21-2624
Select a Team Name and add "SHS"
Send a screenshot of your registration with your name to

[email protected]
Notes:
Your exact time will be sent to you a day prior to the event.
If you cannot attend after registering, you will be able to move to another date or time. Refunds will not be issues.
Volunteers will get a free race. Register here.
If you have registration questions or issues, please contact Mark Murray at [email protected]. Race information can be found here.
Each team must have a minimum of 4 members.
Each team's final time will be based on the finishing time of the LAST team member to cross the finish line.
Team members cannot assist other team members with obstacles. If an obstacle is failed, there is a 30 burpee penalty. 30 burpees must be done for each team member that fails an obstacle, however, the team can split up the burpees among all members of the team.
Please refer to the Spartan webpage for a complete list of rules for obstacle completion.
All rule completion will be on the honor code.
Final Time will be determined by the official time of the team's last finisher MINUS any time deductions from the fundraising portion of the race. *See below.
Winners will be determined after race results are posted and calculated. The winning team will be announced and awarded the "Carolina's Fittest" Championship belt at an awards ceremony TBD.
Teams are encouraged to dress in Superhero themed gear.
Fundraising and Bonus Points
Each team will be provided with a link to a fundraising page for their team. This link can be used in social media posts to drive traffic to your fundraising efforts.
Each team is required to raise a MINIMUM of $1,000 to qualify to be the winner.
For every $100 raised OVER $1,000, one (1) minute will be deducted from their finishing time. The cap for these deductions is 20 minutes, however, it's encourage everyone to raise as much as possible.
Donate to support your favorite Superhero Sprint team while supporting children battling cancer throughout the Carolinas.
Donate to save lives
You are giving life to a child.
Childhood cancer attacks the entire family. Thank you for your support of these children on their perilous journey.
Please select "Other" under "Special Purpose". In the "Purpose" box, type SHS – TEAM NAME to show your support for your favorite team.